The Lost Sea Adventure is located in Sweetwater, Tennessee between Knoxville and Chattanooga.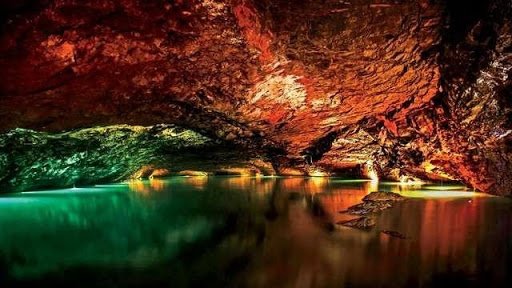 Activities in Sweetwater, TN
Sweetwater, TN offers a variety of activities for nature lovers, adventurers, and those seeking a laid-back family experience. Journey through underground caverns, take a boat on an underground lake, and enjoy time in nature. Walk around the "Old Sweetwater Village" and dine at the Cavern Kitchen.
Underground Lake
Those looking for adventure and outdoor activities will find a wealth of options at America's largest underground lake. Visitors to the Lost Sea Adventure will learn the history of the extensive caverns. Along with the underground lake, the Lost Sea Adventure allows cave lovers to tour through undeveloped caverns. 
Hiking
Nestled in the Appalachian mountains, the Lost Sea Nature Trail is ⅓ mile long and is the perfect activity for self-guided hikers looking to get out in nature and explore the Tennessee Forest which is full of the world's most diverse plant and animal populations. 
Shop & Eat
Along with experiencing outdoor activities, visitors to the Lost Sea Adventure can enjoy the famous "Old Sweetwater Village" containing unique gift stores, an Ice Cream Parlor, and even a Gem Mine and Glassblower operation. After your shopping, grab a local bite to eat at the Cavern Kitchen which offers a variety of food options and even a real pit barbeque.
Call or email us with your questions. We are committed to making your experience at Hiwassee Acres the best it possibly can be.