A bird's eye view of Tennessee.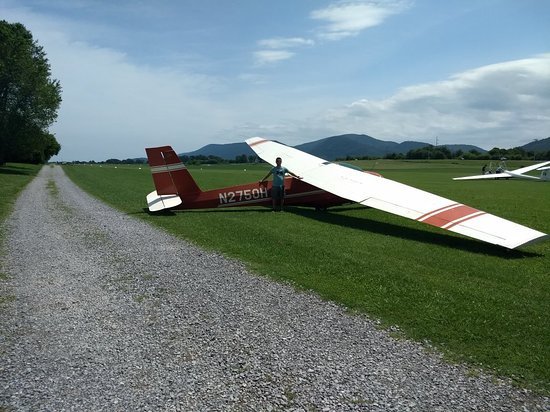 Activities near Benton, TN
Fly over the incredible views of the Appalachian Mountains in a glider! Visitors at the Chilhowee Gliderport have the option to take a ride or learn to fly the glider themselves! Located near Chattanooga, Chilhowee is also a fun spot to watch glider pilots take off and land.
Take a Ride
Enjoy views of the Hiwassee River, Tennessee River, and the Appalachian Mountains. These motorless aircrafts will allow you to see the incredible views in southern Tennessee from thousands of feet in the air.
Learn to Fly
Chilhowee Gliderport offers lessons for those who would like to learn how to fly a glider. You can even receive your Glider Pilot Rating after taking the lessons.
Watch the Gliders
Chilhowee Gliderport is a great location to watch glider pilots fly. Bring your family and have a picnic as you watch the pilots take off, soar through the sky, and land.
Call or email us with your questions. We are committed to making your experience at Hiwassee Acres the best it possibly can be.